In early April, a number of media reported that Hangzhou-based manufacturer of COVID-19 detection reagents-NEWGENE (Hangzhou) Bioengineering Company's NEWGENE brand COVID-19 antigen won the professional whitelist of all mainstream countries in Europe. Recently, the company learned that the German self-test "white list" and the French self-test "white list" of the NEWGENE brand have also been approved. Become the domestic manufacturer that has obtained the most fully qualified "whitelist" of the self-test version of the European COVID-19 antigen test in addition to CE, the notified body. In addition, NEWGENE's notice agency CE is also stepping up its declaration. Due to its better product quality and superior national qualifications, it is expected that it will also be authorized by the notice agency CE in the near future.
Because of the emergence of new mutant strains, European countries such as France, Germany, Italy, Hungary, Poland, and the Czech Republic have also entered a new round of blockade, and many European countries have entered the third wave of epidemics. NEWGENE professional products and self-test products have been widely used in the medical systems of European countries, effectively helping the local medical systems to fight the epidemic. At the same time, IVD information learned that NEWGENE's antigen products have been tested by the Ministry of Health of Malaysia for deep throat saliva with a sensitivity of 96%, making it the official recommended saliva test antigen in Malaysia.
Under the situation that epidemic prevention in Europe tends to be "normalized", the self-test version of the COVID-19 antigen detection test can be used in home scenes to facilitate daily self-testing by the public, and can play an important supplementary role to the government's epidemic prevention work. Numerous domestic IVD manufacturers are constantly innovating their technical capabilities to provide important technical means for Europe and the world to fight the epidemic.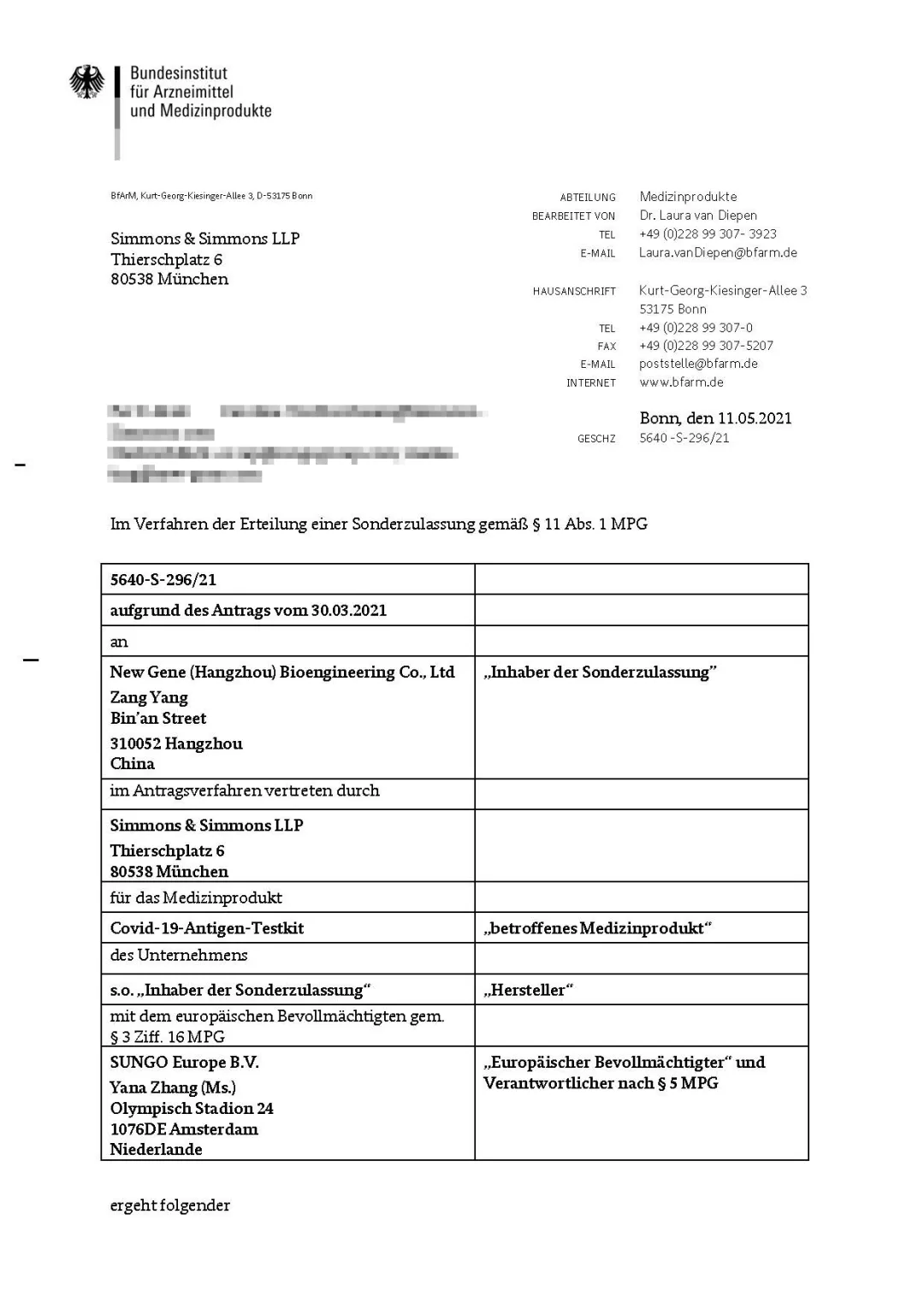 Screenshot of NEWGENE German self-test license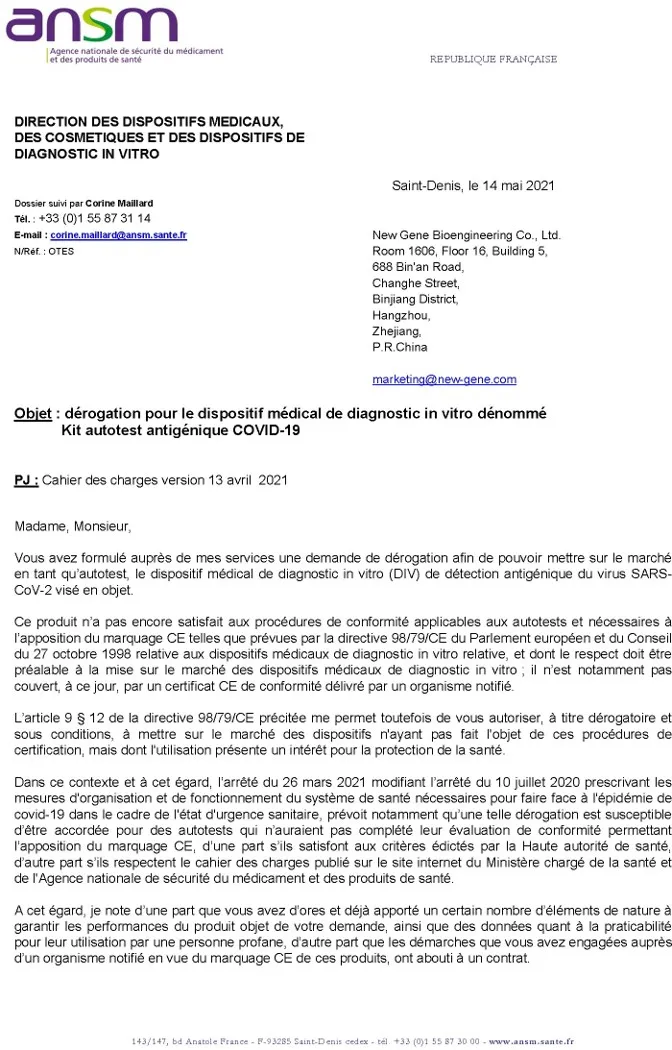 Screenshot of NEWGENE France self-test license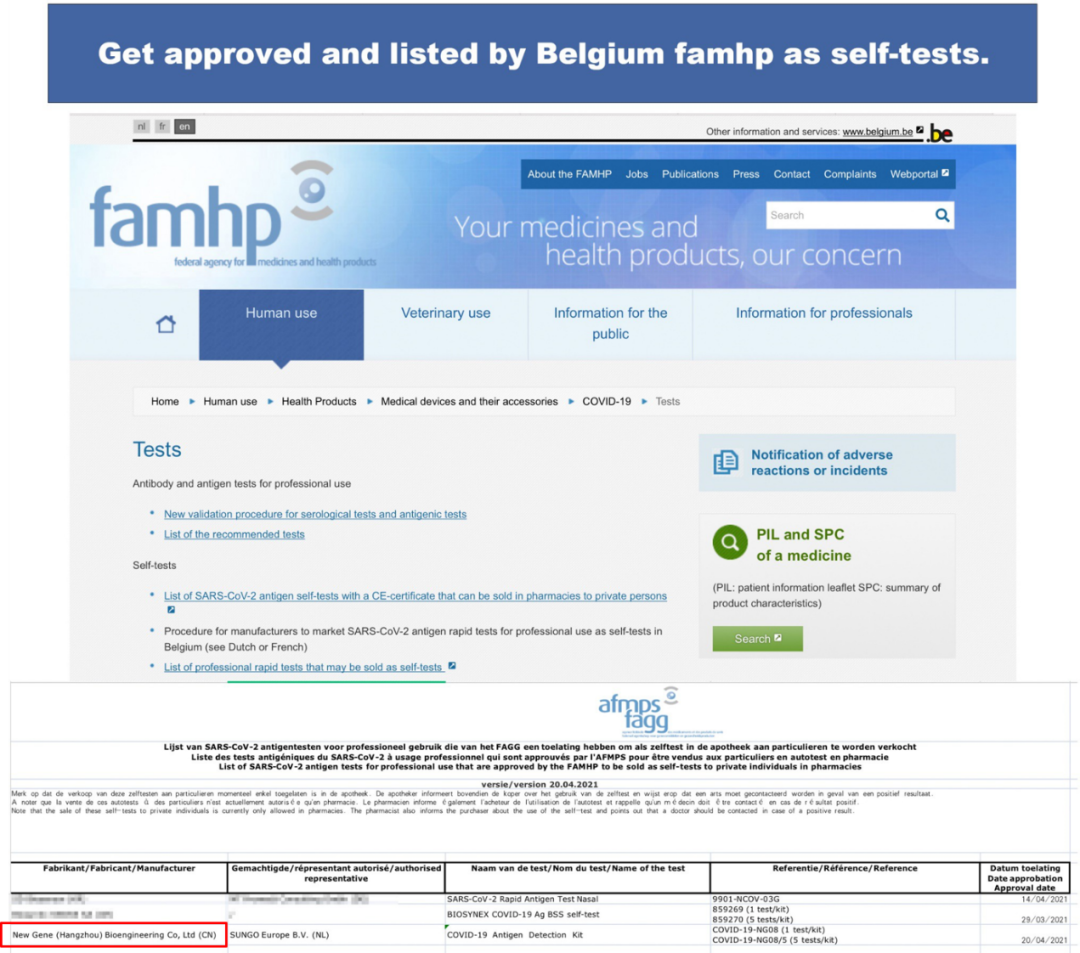 Screenshot of NEWGENE Belgium self-test license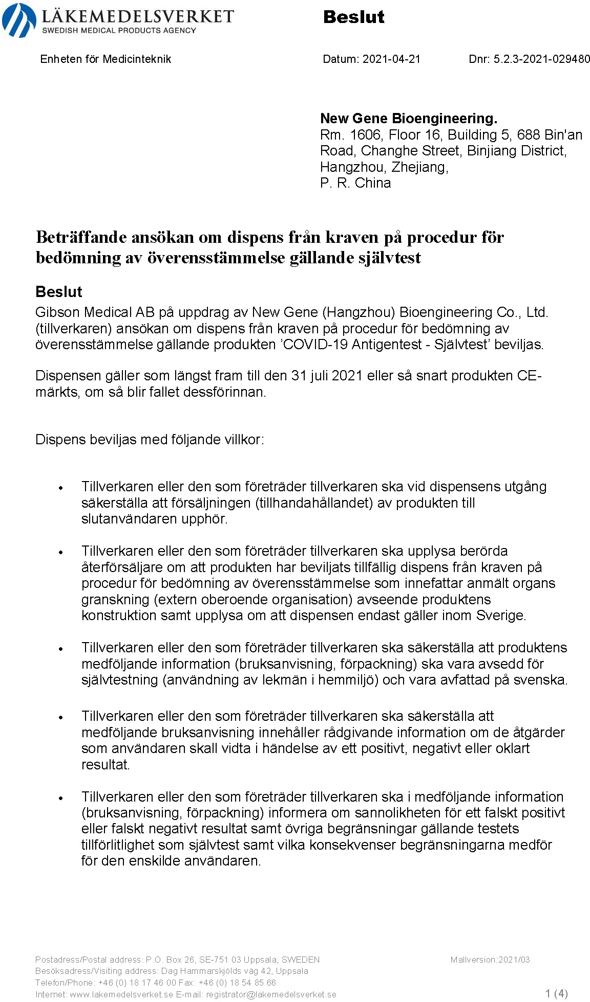 Screenshot of NEWGENE Sweden self-test license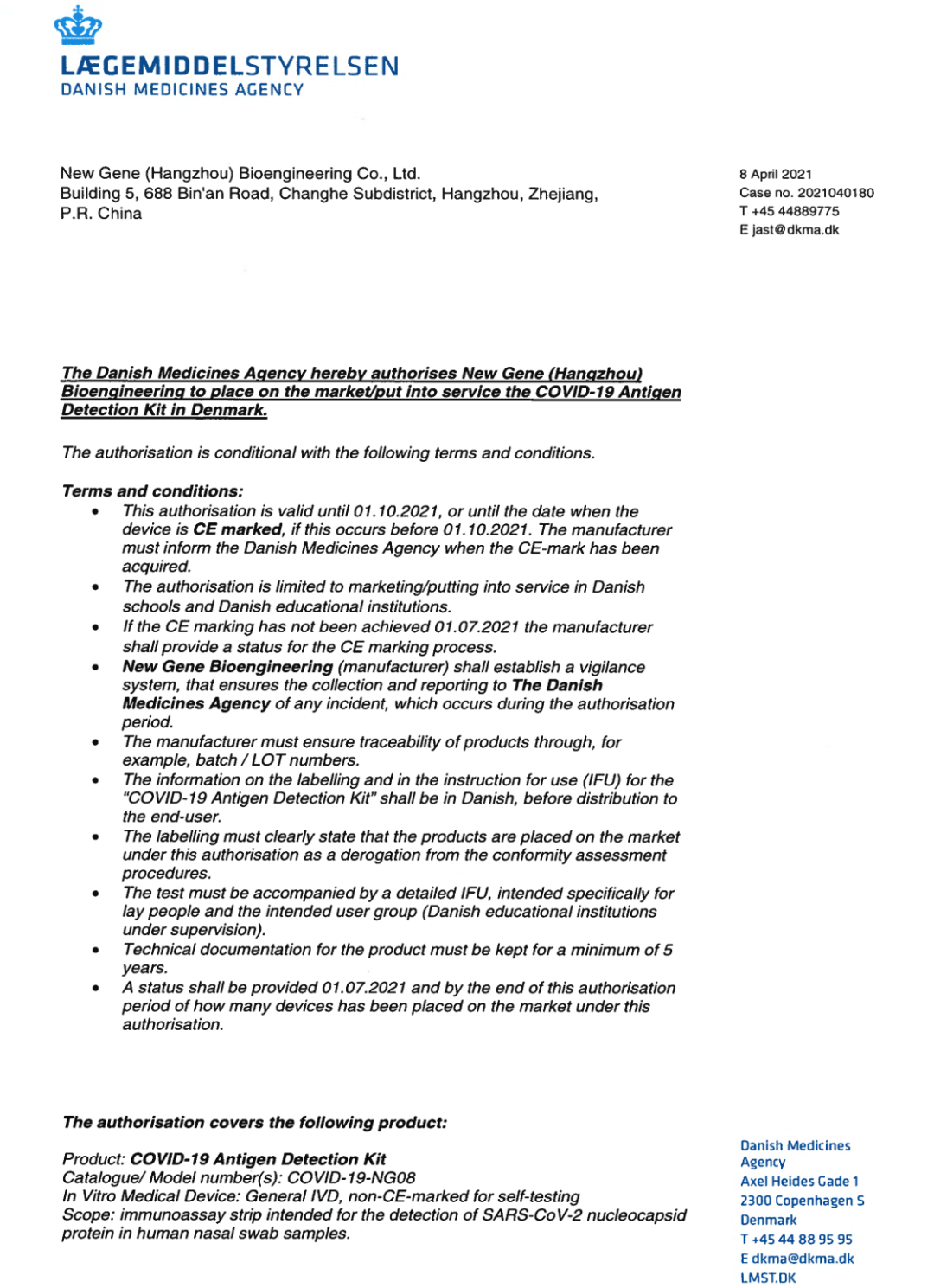 Screenshot of NEWGENE Denmark self-test license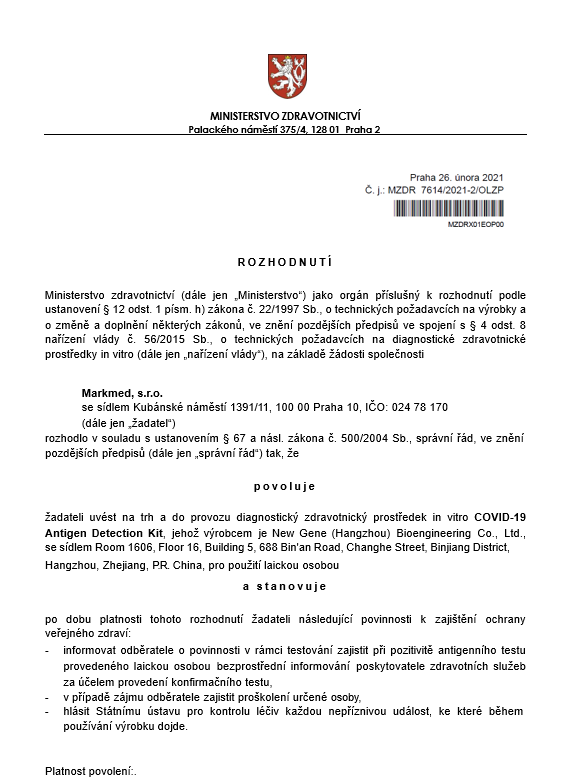 Screenshot of NEWGENE Czech self-test license
---
Post time: May-19-2021